As leaders in the padel training sector for both players and professionals, Padelmba has launched a scholarship programme for top male and female players who have trusted Manu Martin´s Academy for their training and coaching.
The players will have access to the best education with the unique methodology of Manu Martín and their daily training sessions will by sponsored by Padelmba. All of this with the aim of promoting quality training al high competition levels, a fundamental aspect when it comes to improving their results on the court.
The first definitive list is made up of Mario Huete, Jaime Fermosell and Portuguese Ana Catarina Nogueira because of their great commitment, constancy and discipline in the competition.
Mario Huete was born in Madrid, he has been playing padel professionally since he was 17 years old and comes from the world of tennis. Some people call him "rocket" because of his great energy in the off the wall smash and his powerful smash. He is currently 93rd in the world ranking and his current court partner is Álvaro Cepero Rodríguez. His goal? To reach the top 10 best padel players in the world.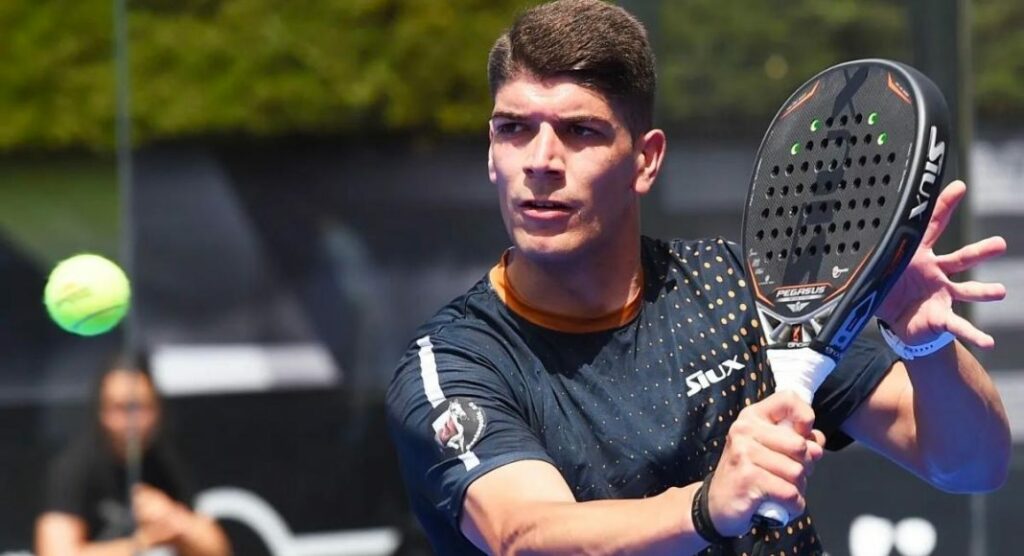 Jaime Fermosell is also from Madrid and he´s ranked 70th in the ranking at the age of 25. His current partner at the court is Pablo García Rodrigo and they have only been defeated 6 times out of the 19 matches they´ve played. He has a lot of potential and a. great career ahead of him!
Lastly, the player Ana Catarina Nogueira, "La Portu", is a great exponent of Portuguese padel. She also switched the tennis racket for a padel one, she is currently ranked 51st and plays with Melania Merino Saéz. A veteran who has proved a lot on this sport and who will never cease to amaze us.